Make Video Courses On Your Own Website
Take control of your own future; never be at the mercy of big corporations to run your own business, ever.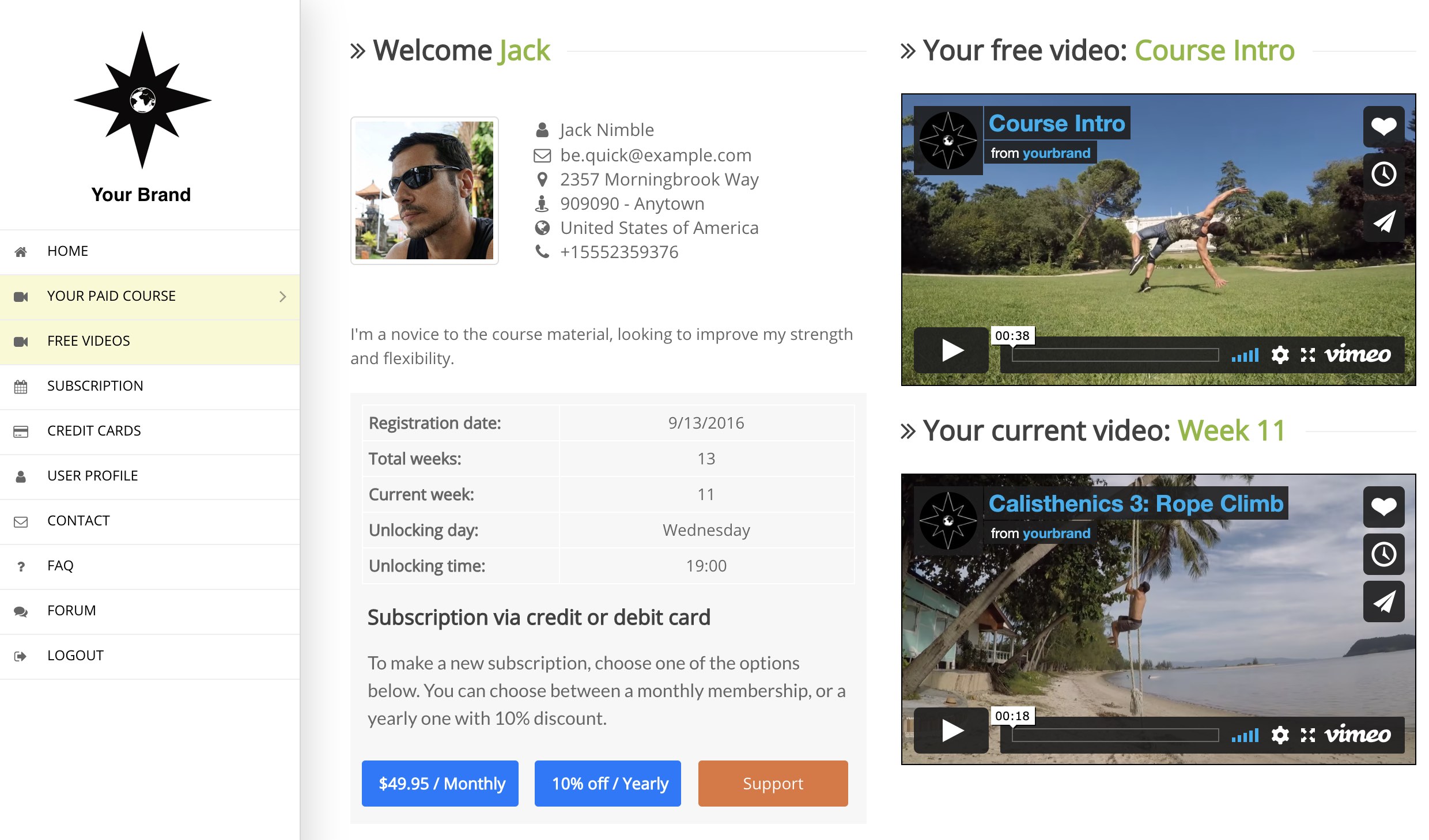 What We Offer To Our Clients 
Video Publishing
Create, sell, and market videos via your own platform. Release videos to customers on a drip schedule or all at once in modules. Manage your customers with an easy to use admin interface, run email campaigns, track stats, and much more.
Domiciling
Launching your own platform can be daunting, but we're experts. A solid business structure is part of every make.courses configuration. An economical and widely accepted payment processor is part of any online sales business. We can integrate with new payment processors upon request, or just recommend the best configuration for your business. Where necessary, we can assist with domiciling your business itself.
Censorship Proof
Considering how many platforms have doubled-down on censorship, your custom make.courses platform is secure, stand-alone, self-hostable, DDoS-resistant, and available to migrate away upon request. Instead of your business being based on a marketplace like Udemy, it is a stand-alone website (managed or self-hosted) running its own terms-of-service instead of adhering to another business's terms-of-service.
Stability & Support
We're not "scaling" make.courses like typical Cloud (or "SaaS") business(es) - squeezing the max out of their users. We made make.courses so you can scale your own platform! Our modular approach is unparalleled in the industry - allowing our clients to truly build their vision rather than shoe-horning it into a pre-defined platform's (or marketplace's) vision.
Flexibility
make.courses provides the ability to integrate your existing or new website design with modern payment processing, customer management and marketing tools, custom video courses, blogs, user community (forums), and much more.
Demo on Request
Email us to see real make.courses platforms in action or get a free consultation for creating your own. Our clients have already built thriving video sales businesses based on make.courses.
Compare with Similar Products
Make Courses
Udemy
Teachable
Coursera
Easiest to try out

No

Easier

Yes

Easier

Custom Features on Demand

Yes

(We implement custom features for many teachers)

No

No

No

Lock-in Proof

You maintain control over your data

No

(Your business is based on their business)

No

No

IP Issues

Highest control over intellectual property

They have IP control in business tier

No

No

Custom Branding

Yes

No

No

No

Custom Payment Gateways

Yes

(We implement payment gateways so long as they have a functional API)

No

No

No

Actually a platform or a marketplace?

Platform

(Your website running make.courses is your own)

Marketplace

(You are positioned along competitors in a marketplace)

Marketplace

(You are positioned along competitors in a marketplace)

Marketplace

(You are positioned along competitors in a marketplace)

Look & Feel

Custom theme

built into your website

Limited

Limited

Limited

Custom Domain Name

Yes

(required)

No

Yes

(But within their marketplace)

No

Live Streaming

Yes

No

No

No

Community Forums

Yes

No

No

No